Thanks For Your Request! Check your email in 15 minutes for a message
from Steve Harrison with with details on attending the National Publicity Summit.
But Wait! Before You Continue, Here's A Special Invite For You...
"Want To Be a Guest on Really Big TV Shows? Join Steve Harrison for a Free Telephone Seminar With Four of His Producer Friends - Who Book Guests for ABC, NBC and CBS"

Four National TV Producers Tell You How to Become a Guest on Major TV Shows
FRIDAY

at 2 pm Eastern (11 am Pacific)
or 7 pm Eastern (4 pm Pacific)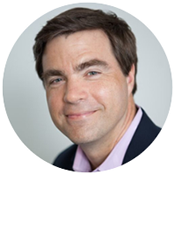 You're invited
to this free telephone seminar where you'll get insider information on how to become a guest on top national TV programs from producers of
Live with Kelly, Rachael Ray, The Wendy Williams Show, and Telepictures
The FREE telephone seminar is on...

With your choice of two times...

2:00 pm Eastern (11:00 am Pacific)

-or-

7:00 pm Eastern (4:00 pm Pacific)
FROM: Steve Harrison
Dear Friend and Colleague:
Would you like to promote your book, product or service by appearing on national television?
If so, you're invited to a free 90-minute teleseminar on , with me, Steve Harrison, publisher of Radio-TV Interview Report (RTIR), and 4 of my veteran producer friends who book guests for some of America's top TV shows such as:
Mariann Sabol, Live With Kelly
Tommy Crudup, Rachael Ray
Dan Fitzpatrick, The Wendy Williams Show
Stacy Rollins, Telepictures Productions
Plus others to be announced
On the call, you'll learn things unknown to 99% of all publicity-seekers including:
How to increase your odds of getting booked as a guest on ABC, NBC, CBS and Fox.
Understanding the mindset of national TV producers and what gets them to book you as a guest.
The strategy a husband-and-wife team used to land a seven-minute segment on the Today Show.
What you should send national TV producers (and what you shouldn't).
The biggest mistakes to avoid when pitching TV producers (including ones that could get you black-balled forever!).
Case histories of other authors and entrepreneurs and the strategies they used to get on top TV shows.
FREE Telephone Seminar -- Never been on a "tele-seminar" before? It's easy, simply register above and we'll email you back with a special phone number to get on the call. We'll also tell you where to download the handout for the call. At the appointed time, simply dial the phone number (which is a regular number located in Minnesota) to be connected to the teleseminar and hear the speakers. This 90-minute "tele-seminar" is sponsored by Bradley Communications Corp. and there's no cost to participate in this "tele-seminar" except your normal long distance charges (what you'd pay to call Aunt Edna in Minnesota).
As an added bonus, you'll also get a free subscription to Steve Harrison's email newsletter packed with publicity and profitable publishing tips. You may unsubscribe anytime and of course we don't share your email address with any unauthorized third-party. See our full privacy statement here.
Talk soon,
Steve Harrison has dedicated the past 20+ years of his life to helping authors and entrepreneurs promote their books, products and services.
Steve and his team have helped more than 12,000 authors promote their books as guests on radio and TV talk shows -- more than any PR firm on the planet.
As publisher of Radio-TV Interview Report (RTIR), he's help launch such bestselling books as Chicken Soup for the Soul, Rich Dad Poor Dad, The Finish Rich series, and the Dummies series to name just a few.
Every year, he presents the National Publicity Summit in New York, where he gives 100 publicity-seekers the once-in-a-lifetime chance to meet face-to-face with producers, editors and journalists from major media such as Good Morning America, Today Show, Time Magazine, Family Circle, ABC's 20/20, Dateline NBC, CNN, Fox News and many others.